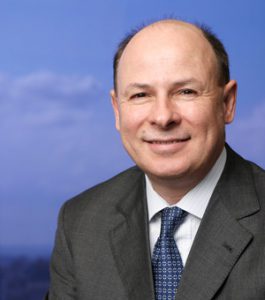 Vanderlei Raffi Schiller
Founder and CEO
His professional history began more than three decades ago, leading and experimenting with varied experiences and business cultures, especially the profound changes in the business profile of the Brazilian and global steel industry.
A combination of relevant experiences in RESTRUCTURING and ORGANIZATIONAL CHANGES involving cultural aspects, corporate identity, management models, organizational structures, redesigning business processes, and downsizing.
He took part in global HR projects, integrating and chairing committees and multicultural task forces, always supported by full-fledged HUMAN RESOURCES Management systems and processes at the STRATEGIC and OPERATIONAL levels.
---
He graduated in Business Administration, with an MBA from Dom Cabral Foundation and Master's degree in Business Administration from PUC-MG. He specialized in Human Resources at Penn State University, USA, and in General Management at INSEAD/FDC, France.
His professional career includes leadership positions in Human Resources and Organizational Development at the Gerdau Group, Acesita, ArcelorMittal, where he served as Vice President of Human Resources for Brazil and the Americas; and Usiminas, as Vice President of Human Resources and Organizational Development.
He was Chairman of the Board of the Aceprev Pension Fund and President of ArcelorMittal Brazil Foundation. Other corporate activities include the Brazilian Association of Metallurgy, where he was the HR Technical Director, CTE (Corporate Technology Center) at Dom Cabral Foundation, and Felix Choumé Foundation, where he was a member of the Board. He was also member of the Advisory Board of the International Coaching Federation (ICF-MG).
He is currently CEO at HR OFFICE consultancy, Chairman of the Board at Somai Nordeste S.A, Member of the Board at Centro oftalmologico of Minas Gerais, Lecturer and Visiting Professor at Dom Cabral Foundation.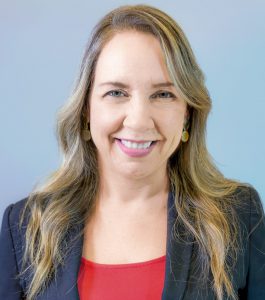 Adriana Baracho
Diretora de Desenvolvimento Humano
Sócia da HR Office e consultora especializada em desenvolvimento humano e transformação organizacional. Possui mais de 20 anos de experiência como executiva em vários setores, incluindo construção pesada, tecnologia da informação, siderurgia e serviços onde implantou programas de alta complexidade em empresas com diferentes características, tamanhos e perfis.
Liderou diversos times e sua trajetória é marcada pela crença no potencial humano e tem atuado consistentemente no desenvolvimento de equipes, coaching, mentoring, gestão de mudanças e programas de diversidade.
Vivenciou grandes momentos de mudança nas organizações em que atuou e sua história faz com que seja uma admiradora da construção do novo, da inovação e da quebra de paradigmas a favor do crescimento das pessoas e suas organizações.
---
Graduada em Psicologia pela PUC MG, com especialização em gestão de pessoas pela UFMG e Gestão estratégica de Pessoas pela FDC / INSEAD – França. Possui certificação internacional em coaching pelo Instituto Ecosocial e atualmente é mestranda em Administração pela PUC MG e seu foco de pesquisa é o processo de desenvolvimento e sucessão. Foi vencedora do Prêmio Ser Humano ABRH no ano de 2015 com o Projeto de Diversidade que abrangeu as dimensões de gênero, inclusão de deficientes e imigrantes e responsabilidade social. Liderou a área de Recursos Humanos, nos processos de atração, retenção e desenvolvimento de pessoas tendo atuado na Gestão de RH Estratégicos no Brasil, França e Bélgica. Sua atuação abrange empresas de grande porte e diferentes segmentos tais como Andrade Gutierrez, Grupo Indra, ArcelorMittal e Localiza.